T-MOBILE & LITTLE LEAGUE GRANTS AVAILABLE!! 
Scroll Down for More Info….
T-BALL DIVISION 4-5 YEAR OLDS – $60.00
COACH PITCH DIVISION 6-7 YEAR OLDS – $60.00
MINOR LEAGUE DIVISION 8-10 YEAR OLDS – $125.00
MAJOR LEAGUE DIVISION 10-12 YEAR OLDS – $125.00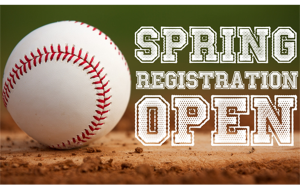 Registration for the Baseball Season is
NOW OPEN!!
REGISTER AT:
https://active.leagueone.com/Olr/Pages/Welcome.aspx?ClubId=15608
DIVISION T-BALL 4-5 años – $60.00
DIVISION DE COACH PITCH 6-7 años – $60.00
DIVISION DE MINOR LEAGUE 8-10 años – $125.00
DIVISION ESCELERA De MAJOR 10-12 años – $125.00
EL REGISTRO PARA LA TEMPORADA DE BEISBOL ES
AHORA ABIERTO!!
REGISTRESE EN EL ENLACE ANTERIOR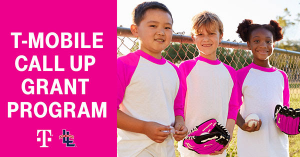 Yakima National Little League believes that every child should experience the Little League program, regardless of their financial situation. That's why T-Mobile and Little League are teaming up to make participation in our league more affordable!!
They will pay up to $125.00 per child if you are approved!! If you have already registered, no problem, you can still apply and if approved, they will refund you your money!!
For more information and apply for the T-Mobile Little League Call Up Grant today, please go to:
SÓLO EN…..
Yakima National Little League cree que cada niño debe experimentar el programa de Little League, independientemente de su situación financiera. Es por eso que T-Mobile y Little League se están uniendo para hacer que la participación en nuestra liga sea más asequible!!
Se pagará hasta $125.00 por niño si se aprueba!! Si ya se ha registrado, no hay problema, todavía puede aplicar y si se aprueba, que le reembolsará su money!!
Para obtener más información y solicitar la beca de llamada De T-Mobile Little League hoy, vaya a: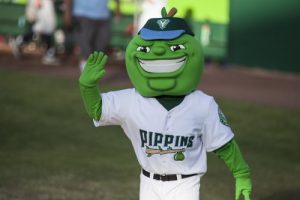 YAKIMA PIPPINS 2020 BASEBALL CAMPS!!
TO REGISTER FOR ANY CAMP:            www.pippensbaseballcamps.com
Location: Yakima County Stadium – 1301 South Fair Ave., Yakima WA 98901
1-Day Skills Camps
Taught by Pippins coaches and players, with Kyle Krustangel as camp director.
June 29th, 2020 – Future Pipps Camp
Ages: 14 – 18
Cost: $49 per Camper
Early Bird Discount: $5 off if registered before Jan. 1, 2020
Multi-Camp Discount: 15% discount for any camper who registers for 3 or more camps
July 18th, 2020
Ages: 7 – 18
Cost: $49 per Camper
Early Bird Discount: $5 off if registered before Jan. 1, 2020
Multi-Camp Discount: 15% discount for any camper who registers for 3 or more camps
Location: Yakima County Stadium – 1301 South Fair Ave., Yakima WA 98901
Camp Includes:
Pitching, Offense & Defense Instruction
Ticket voucher to an upcoming game
Bring a snack or bag lunch, if desired
2-Day Hitting Camp
Taught by Pippins coaches and players, with Kyle Krustangel as camp director.
June 23rd – 24th, 2020
Ages: 7 – 18
Time: 9:00am – 12:00pm, daily
Cost: $79 per Camper
Early Bird Discount: $10 off if registered before Jan. 1, 2020
Multi-Camp Discount: 15 percent discount for any camper who registers for 3 or more
Camp Includes:
2 days of Hitting & Offensive Instruction
Ticket voucher to an upcoming game
Games each day
Bring a snack or bag lunch, if desired
3-Day Skills Camps
Taught by Pippins coaches and players, with Kyle Krustangel as camp director.
July 7th – 9th, 2020
Ages: 7 – 18
Time: 9:00am – 12:00pm, daily
Cost: $99 per Camper
Early Bird Discount: $10 off if registered before Jan. 1, 2020
Multi-Camp Discount: 15 percent discount for any camper who registers for 3 or more camps
August 4th – 6th, 2020
Ages: 7 – 18
Time: 9:00am – 12:00pm, daily
Cost: $99 per Camper
Early Bird Discount: $10 off if registered before Jan. 1, 2020
Multi-Camp Discount: 15 percent discount for any camper who registers for 3 or more camps
Location: Yakima County Stadium – 1301 South Fair Ave., Yakima WA 98901
Camp Includes:
Pitching, Offense & Defense over 3 days of instruction
T-Shirt
Two ticket vouchers to an upcoming game
Games each day
Slip n Slide Pizza Party on last day of camp (Bring a bag lunch first 2 days of camp)
Dick's Sporting Goods Discount Weekend- Yakima National Little League 3.7-3.8