REGISTER NOW!!!!  BOYS & GIRLS WELCOME!!
DEADLINE TO REGISTER:  MARCH 15TH, 2021!!
SCROLL DOWN FOR REGISTRATION FEES
IMPORTANT INFORMATION FOR THE UPCOMING 2021 SEASON!
OUR SEASON WILL BE ON TIME AND IN FULL FORCE!! DUE TO THE RESTRICTIONS AT THIS TIME, YNLL WILL NOT BE ABLE TO DO EVERYTHING THAT OUR REGULAR SEASON OFFERS, BUT WE DO PLAN ON HAVINNG A SEASON FOR THE KIDS!
PLEASE LIKE AND SHARE THIS MESSAGE SO THE WORD GETS OUT! THIS WILL ALSO BE ON THE YNLL WEBSITE FOR THOSE WHO MAY NOT HAVE A FACEBOOK PAGE.
COVID-19 Guidelines
The President has spoken to the Health District as to the guidelines YNLL would have to follow in order for our kids to have a season. Please make sure, as parents/guardians, that we follow these guidelines when you are on the grounds of YNLL.
1. We can have a TOTAL of 200 people. This is including kids, coaches, umpires and bystanders.
2. Masks are REQUIRED at ALL times. This includes ANYONE who is on Little League grounds.
3. EVERYONE is required to social distance themselves. This is the standard 6 feet apart.
4. Sitting on the bleachers is OK as well as bringing your own chairs to sit in as long as we are practicing the 6ft apart rule.
5. Players are still welcome to use YNLL bats, helmets and catchers gear as long as someone is sanitizing the equipment each and every time with either spray or Clorox wipes.
6. Players are aloud to be in the dugout. Coaches will need to try and keep kids spread apart as best as possible. The Health District understands that dealing with kids this can be a challenge, but we are suppose to do it the best that we can.
As you may know, these guidelines can change at anytime especially if we fall back. We ask that EVERY parent/guardian respect the guidelines and follow protocol. The Health District CAN and will shut us down if they come and see that people are not following the rules. YNLL understands that everyone has their own point of view on this issue but we ask that if you are unable to follow the guidelines, to please stay in your vehicle and do not come onto the grounds. Our mission is to play baseball this season. If we have to wear a mask and social distance like we have to everywhere else, this shouldn't be a problem. Let's not ruin it for our kids.
This year will look a little different due to the guidelines in place for Covid-19. Please be understanding that even though we still may not have all the perks we do every season, we still have a season for the kids to play.
First Game Date:
At this point, it looks like our first games will start on Monday, April 12th 2021. We do not know exactly what divisions will play on what days as of yet. We have someone working on the schedule now. We will let everyone know as soon as this becomes available.
Evaluations and Draft Night:
There will be no evaluations or a draft night this year. The coaches and staff will do there best to place kids accordingly. This will happen sometime around the 17th of March. Once this is established, the coaches will be contacting you to start practicing.
Opening Day Ceremony:
Due to the restrictions on how many people can be on the grounds at one time, we will not have a ceremony this season.
All-Stars:
Due to tournament style play has increasingly more rules and regulations, we are unsure if this will be possible. The board will make a decision closer to the time to see if restrictions have been lifted or if there is some how YNLL can have teams to go this year.
Concession Stand:
The concession stand will be open for our parents/guardians and players. Although the stand will not have everything from the past season, we will still have all of the favorite things that you can purchase to help out the league.
YNLL Merchandise:
We will be posting the merchandise we have for sale on our Facebook page so be looking for that as we have hats, sweatshirts and shirts for sale to support our league!
REGISTRATION NOW OPEN!!
BOYS AND GIRLS WELCOME!!

T-ball Division: (Ages 4-5)          $65.00
Machine Pitch: (Ages 6-7           $65.00
Minor's Division: (Ages 8-10)       $125.00
Major's Division: (Ages 10-12)     $125.00
Junior's Division:  (Ages 13-14)    $150.00 
   (Junior Division is not eligible for the T-Mobile Program)           
If you are applying for the T-Mobile Grant (scroll down for more information), you can go ahead and log into the registration site and go as far as payment to get your child registered.
If you are paying out of pocket and are unable pay at the time of registration, that's ok, get your child on the roster!!
MEDICAL RELEASE FORM….DO NOT TAKE YOUR CHILD TO YOUR PHYSICIAN!
This form is for little league and coaches. It is NOT a requirement to have your child see a physician. Please fill out the information and upload it onto Active Network website so we have a copy for our records. That's it.
División T-ball: (Edad 4-5)                                       $65.00
Lanzamiento de la máquina: (Edad 6-7)                 $65.00
División de Menores: (Edad 8-10)                            $125.00
División de Mayor: (Edad 10-12)                              $125.00
                                             División Junior: (Edades 13-14)                $150.00 
(La División Junior no es elegible para el Programa T-Mobile) 
Si está solicitando la Beca T-Mobile, puede seguir adelante e iniciar sesión en el sitio de registro e ir tan lejos como el pago para que su hijo se registre.
Si usted está pagando de su bolsillo y no puede pagar en el momento de la inscripción, eso está bien, obtener a su hijo en la lista!!
FORMULARIO DE RENUNCIA MEDICA…. ¡NO LLEVE A SU HIJO A SU Físico!
Esta forma es para ligas menores y entrenadores. NO es un requisito que su hijo vea a un médico. Por favor, rellene la información y cárguelo en el sitio web de Active Network para que tengamos una copia para nuestros registros. Eso es todo.
---
We know this past year has been difficult, and the financial strain of the pandemic has had an effect on all of us. As we look ahead to returning to the field in 2021, we want to make sure you and your kid(s) have the opportunity to write the next chapter in the Little League® story, regardless of your personal or financial situation. Thanks to the generous support of T-Mobile over the last two years, families in our community have the opportunity to apply for the T-Mobile Little League Call Up Grant, which is focused on helping to cover registration costs of Yakima National Little League for the 2021 season!
The T-Mobile Little League Call Up Grant Program is committed to helping families in need by covering registration fees associated with local Little League programs so that every kid has the chance to play. Little League and T-Mobile share the belief that every kid should have the chance to experience Little League. This program is available to families in need who can present verifications, such as a Free/Reduced Lunch Verification letter, SNAP, WIC, Foster Child Paperwork, or Enrollment in Medicaid or State Health Plans. For more information on how to determine if your family is eligible, as well as information on how to apply, visit
LittleLeague.org/CallUpGrant
.
We are here to support everyone in our community, and without each and every one of you, our program would not be what it is today. We are all here for you, and warmly welcome you to be a part of our Little League family.
Robert Gourneau – YNLL President
Sabemos que el año pasado ha sido difícil, y la presión financiera de la pandemia ha tenido un efecto en todos nosotros. A medida que miramos hacia adelante para regresar al campo en 2021, queremos asegurarnos de que usted y sus hijos tengan la oportunidad de escribir el siguiente capítulo en la historia de Little League®, independientemente de su situación personal o financiera. Gracias al generoso apoyo de T-Mobile en los últimos dos años, las familias de nuestra comunidad tienen la oportunidad de solicitar la beca T-Mobile Little League Call Up Grant, que se centra
en ayudar a cubrir los costos de registro de Yakima National Little League para la temporada 2021!
El Programa de Becas de Llamada de la Pequeña Liga T-Mobile se compromete a ayudar a las familias necesitadas cubriendo las tarifas de registro asociadas con los programas locales de Little League para que cada niño tenga la oportunidad de jugar. Little League y T-Mobile comparten la creencia de que cada niño debe tener la oportunidad de experimentar Little League. Este programa está disponible para las familias necesitadas que pueden presentar verificaciones, como una carta de verificación de almuerzo gratuita/reducida, SNAP, WIC, foster Child Paperwork o inscripción en Medicaid o planes de salud estatales. Para obtener más información sobre cómo determinar si su familia es elegible, así como información sobre cómo solicitarlo, visite
LittleLeague.org/CallUpGrant
.
Estamos aquí para apoyar a todos en nuestra comunidad, y sin todos y cada uno de ustedes, nuestro programa no sería lo que es hoy. Estamos todos aquí para usted, y le damos la bienvenida a ser parte de nuestra familia Little League.
Robert Gourneau – Presidente de YNLL
---
MANDATORY COACHES MEETING!!
March 16th, 2021 @6:30pm
Location:  Crow's Nest at Elks Park
WE NEED COACHES!!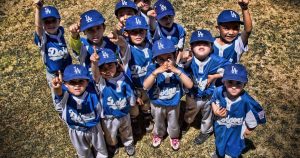 INTERESTED IN COACHING THIS YEAR??
Email:   ynllbaseball@gmail.com
Include: 
First & Last Name
      Division You Wish to Coach 
Child's Name
INTERESADO EN ENTRENAR ESTE Año??
Correo electrónico: ynllbaseball@gmail.com
incluír: 
Nombre y Apellido
      División que desea entrenar 
Nombre del Niño
---
FIELD CLEAN-UP DAYS!!!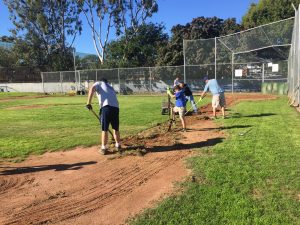 MARCH 20th, 2021 – Starts @ 8:00am
MARCH 27th, 2021 – Starts @ 8:00am
WE NEED HANDS!!  2 OR 3 PEOPLE DON'T CUT IT WITH ALL THE WORK THAT NEEDS TO GET DONE!  IF YOU ONLY HAVE AN HOUR TO SPARE, WE WILL TAKE IT!!  ANYTHING HELPS!  THE FIELDS HAVE NOT BEEN MAINTAINED SINCE 2019 DUE TO COVID-19 SO IT'S IMPERATIVE WE GET AS MANY PEOPLE WE CAN TO COME AND HELP.
---

For more information and to sign-up for camp(s), visit:
Para obtener más información y inscribirse en los campamentos, visite: