REGISTRATION NOW OPEN!
 https://active.leagueone.com/OLR/Pages/Welcome.aspx?ClubId=15608
REGISTRATION FEES:
Coach Pitch with Tee Assist – (Ages 4-8)    $50.00
Minor's Division – (Ages 8-10)   $120.00
Majors Division – (Ages 10-12)   $120.00
All registered kids receive a team shirt & hat.
Games to start the week of April 15th, 2019
COUPONS ⋅ COUPONS ⋅ COUPONS ⋅ COUPONS
BIG 5 SPORTING GOODS
SHOW THE COUPONS FROM YOUR MOBILE DEVICE TO THE CASHIER….
AND START SAVING!!
RIGHT HERE IN YAKIMA!!! 
FLYER:
WEBSITE: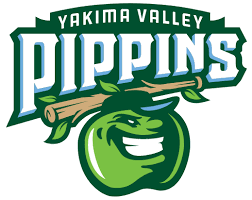 2019 Summer Skills Camp
Taught by Pippins coaches and players, with Marcus McKimmy as camp director.
July 9th – 11th
Ages: 8 – 13
Time: 9:00am – 12:00pm, daily
Cost: $119 per Camper
Holiday Special: $89 If Registered Before December 31st
Early Bird Discount: $99 If Registered Before March 31st
Family Discount: $99 per Child For 3 or More Campers in the Same Household (MUST REGISTER AT THE SAME TIME)
Location: Yakima County Stadium – 1301 South Fair Ave., Yakima WA 98901
Camp Includes:
3 Days Instruction
Camp Photo
T-Shirt
Ticket to game on July 11th vs. Northwest Honkers
Slip n Slide Pizza Party on the last day of camp
(Bring a bag lunch first 2 days of camp)
Games each day