T-BALL DIVISION 4-5 YEAR OLDS – $65.00
COACH PITCH DIVISION 6-7 YEAR OLDS – $65.00
MINOR LEAGUE DIVISION 8-10 YEAR OLDS – $125.00
MAJOR LEAGUE DIVISION 10-12 YEAR OLDS – $125.00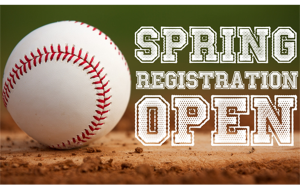 Registration for the Baseball Season is
NOW OPEN!!
REGISTER AT:
https://active.leagueone.com/Olr/Pages/Welcome.aspx?ClubId=15608
Important Information on Registration:
MINOR & MAJOR LEAGUE DIVISIONS ONLY:
1. You can submit proof of residency 2 ways:
a. 3 proofs of Residency (Group 1, 2 & 3)     OR
b. School Enrollment Form
YNLL NEEDS ONE OF THESE OPTIONS ONLY!! DO NOT SEND BOTH!
School enrollment form can replace Proof of Residency (group 1, 2 & 3). If you choose to submit the school enrollment form, please take it to your child's school and have them sign off. Upload the document onto the registration site and your proof of residency is all set! Please go to "forms" on our website (www.yaknll.org) if registration does not provide it.
2. Birth Certificate Submission:
MINOR AND MAJOR LEAGUE DIVISIONS ONLY:
If your child has registered with YNLL last year and you have submitted the birth certificate, YNLL is able to pull the document from last years registration. All other documentation will still need to be submitted. YNLL will notify you if we cannot pull the birth certificate therefore resulting in you providing it and uploading it onto the registration site.
SCHOLARSHIPS
Also, scholarships are available if you are a parent or guardian that may have fallen on hard times. We want to make sure that EVERY child has the opportunity to play. Please contact us at ynllbaseball@gmail.com to see what we can do for you.
Don't forget to like and follow us on Facebook where you will get all the latest updates on registration, season news, try-out dates and more!!
DIVISION T-BALL 4-5 años – $65.00
DIVISION DE COACH PITCH 6-7 años – $65.00
DIVISION DE MINOR LEAGUE 8-10 años – $125.00
DIVISION ESCELERA De MAJOR 10-12 años – $125.00
EL REGISTRO PARA LA TEMPORADA DE BEISBOL ES
AHORA ABIERTO!!
REGISTRESE EN EL ENLACE ANTERIOR
INFORMACION IMPORTANTE SOBRE EL REGISTRO:
DIVISIONES DE MINOR & MAJOR LEAGUE DIVISIONS SOLAMENTE:
1. Puede presentar una prueba de residencia de 2 maneras:
a. 3 pruebas de residencia (Grupo 1, 2 y 3) O
b. Formulario de Inscripción Escolar
YNLL NECESITA UNA DE ESTAS OPCIONES SOLAMENTE!! ¡NO ENVIE AMBOS!
El formulario de inscripción escolar puede reemplazar a la Prueba de Residencia (grupo 1, 2 y 3). Si decide enviar el formulario de inscripción a la escuela, por favor llévelo a la escuela de su hijo y pídales que firmen. Cargue el documento en el sitio de registro y su prueba de residencia está todo listo! Por favor, vaya a "formularios" en nuestro sitio web (www.yaknll.org) si el registro no lo proporciona.
2. Presentación del certificado de nacimiento:
DIVISIONES DE MINOR Y MAJOR LEAGUE SOLAMENTE:
Si su hijo se ha registrado en YNLL el año pasado y usted ha presentado el certificado de nacimiento, YNLL puede extraer el documento del registro de los últimos años. El resto de la documentación deberá presentarse. YNLL le notificará si no podemos extraer el certificado de nacimiento, por lo tanto, resultando en que usted lo proporcione y lo cargue en el sitio de registro.
Becas
Además, las becas están disponibles si usted es un padre o tutor que puede haber caído en tiempos difíciles. Queremos asegurarnos de que CADA niño tenga la oportunidad de jugar. Póngase en contacto con nosotros en ynllbaseball@gmail.com para ver lo que podemos hacer por usted.
No te olvides de gustar y síguenos en Facebook donde obtendrás todas las últimas actualizaciones sobre el registro, noticias de la temporada, fechas de prueba y más!!

We are currently looking for Managers & Coaches to coach ALL divisions of Baseball!
If you would like to manage / coach a team, please email your name, phone #, division (tee-ball, coach pitch, minor's, major's), and what your child's name is if you have one playing to ynllbaseball@gmail.com.
¡Actualmente estamos buscando Gerentes y Entrenadores para entrenar TODAS las divisiones de Béisbol!
Si desea administrar / entrenar a un equipo, por favor envíe un correo electrónico a su nombre, teléfono, división (tee-ball, coach pitch, minor's, major's), y cuál es el nombre de su hijo si usted tiene uno jugando a ynllbaseball@gmail.com.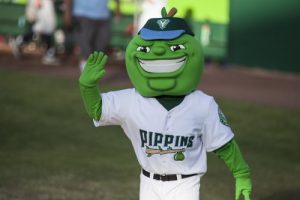 YAKIMA PIPPINS 2020 BASEBALL CAMPS!!
TO REGISTER FOR ANY CAMP:            www.pippensbaseballcamps.com
Location: Yakima County Stadium – 1301 South Fair Ave., Yakima WA 98901
1-Day Skills Camps
Taught by Pippins coaches and players, with Kyle Krustangel as camp director.
June 29th, 2020 – Future Pipps Camp
Ages: 14 – 18
Cost: $49 per Camper
Early Bird Discount: $5 off if registered before Jan. 1, 2020
Multi-Camp Discount: 15% discount for any camper who registers for 3 or more camps
July 18th, 2020
Ages: 7 – 18
Cost: $49 per Camper
Early Bird Discount: $5 off if registered before Jan. 1, 2020
Multi-Camp Discount: 15% discount for any camper who registers for 3 or more camps
Location: Yakima County Stadium – 1301 South Fair Ave., Yakima WA 98901
Camp Includes:
Pitching, Offense & Defense Instruction
Ticket voucher to an upcoming game
Bring a snack or bag lunch, if desired
2-Day Hitting Camp
Taught by Pippins coaches and players, with Kyle Krustangel as camp director.
June 23rd – 24th, 2020
Ages: 7 – 18
Time: 9:00am – 12:00pm, daily
Cost: $79 per Camper
Early Bird Discount: $10 off if registered before Jan. 1, 2020
Multi-Camp Discount: 15 percent discount for any camper who registers for 3 or more
Camp Includes:
2 days of Hitting & Offensive Instruction
Ticket voucher to an upcoming game
Games each day
Bring a snack or bag lunch, if desired
3-Day Skills Camps
Taught by Pippins coaches and players, with Kyle Krustangel as camp director.
July 7th – 9th, 2020
Ages: 7 – 18
Time: 9:00am – 12:00pm, daily
Cost: $99 per Camper
Early Bird Discount: $10 off if registered before Jan. 1, 2020
Multi-Camp Discount: 15 percent discount for any camper who registers for 3 or more camps
August 4th – 6th, 2020
Ages: 7 – 18
Time: 9:00am – 12:00pm, daily
Cost: $99 per Camper
Early Bird Discount: $10 off if registered before Jan. 1, 2020
Multi-Camp Discount: 15 percent discount for any camper who registers for 3 or more camps
Location: Yakima County Stadium – 1301 South Fair Ave., Yakima WA 98901
Camp Includes:
Pitching, Offense & Defense over 3 days of instruction
T-Shirt
Two ticket vouchers to an upcoming game
Games each day
Slip n Slide Pizza Party on last day of camp (Bring a bag lunch first 2 days of camp)