REGISTRATION NOW OPEN!
 https://active.leagueone.com/OLR/Pages/Welcome.aspx?ClubId=15608
Registration Fees:
Coach Pitch with Tee Assist – (Ages 5-8)    $50.00
Minor's Division – (Ages 8-10)   $120.00
Majors Division – (Ages 10-12)   $120.00
All registered kids receive a team shirt & hat.
WE NEED MANAGERS & COACHES FOR ALL DIVISIONS!!
ALL MANAGER'S:
YNLL is giving away to all Managers a Family 4 Pack to the Yakima Valley Pippens!!
Package Includes:    4 Stadium Select Seats  •  4 Jumbo Dogs  •  4 Chips  • 
4 Regular Sodas  •  Parking Pass
If you are interested in becoming a Manager or Coach for one of the divisions, please contact Robert Gourneau @ 901.1731 so he can get you on the list!!

USA BASEBALL ACADEMY IS COMING TO TOPPENISH, WA!!
Start the New Year with a Spring Training Experience at U.S. Baseball Academy, Saturdays: Mar. 2, 9, 16, 23
Sessions for Grades 1-12 in Hitting, Pitching, Fielding, and Catching. Starting at $139 for Six Hours w/Discounts for Multiple Selections!
Go to:  usbaseballacademy.com to sign up!  Space is Limited!!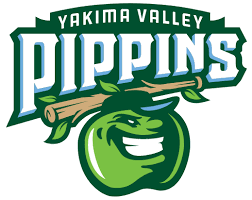 2019 Summer Skills Camp
Taught by Pippins coaches and players, with Marcus McKimmy as camp director.
July 9th – 11th
Ages: 8 – 13
Time: 9:00am – 12:00pm, daily
Cost: $119 per Camper
Holiday Special: $89 If Registered Before December 31st
Early Bird Discount: $99 If Registered Before March 31st
Family Discount: $99 per Child For 3 or More Campers in the Same Household (MUST REGISTER AT THE SAME TIME)
Location: Yakima County Stadium – 1301 South Fair Ave., Yakima WA 98901
Camp Includes:
3 Days Instruction
Camp Photo
T-Shirt
Ticket to game on July 11th vs. Northwest Honkers
Slip n Slide Pizza Party on the last day of camp
(Bring a bag lunch first 2 days of camp)
Games each day
3rd ANNUAL IKE BASEBALL DODGEBALL TOURNAMENT!!

February 11th 7pm
Where: IKE Main Gym
Team Check in @ 6:15pm
Cost: $30 per Team

…
Admission: $3 if your not participating
6 Members per Team
Ages: 14yr-Adults
Sign up with Mrs. Dixon (Room 320)
All proceeds of this year's tournament will go to TRAVEL HOODIE & SWEATS!
This tournament is also open to the public!
Teams need to be registered before Feb 11th by 4pm.
You can contact Mrs. Dixon (573-2630) or Head Coach Guzman (573-2884) with any questions.