To the Parents / Guardians of YNLL:
It is with great sadness to inform you the 2020 baseball season will be cancelled. With little league falling into the phase 4 category of the governor's timeline to open the state back up, we are uncertain when this phase will be officially released. Due to each phase having 3-week intervals and the rising number of cases in Yakima County, Governor Jay Inslee could extend each phase beyond 3 weeks each, making our season very uncertain.
This is not what our board members wanted. We did not want to quit. We are the last league that has held on the longest. We understand and want these kids to have a place to go and do something but we also have to look at the safety of our kids and the parents, guardians, grandparents and friends who come and watch. Not only did the board have to look at this pandemic, we also had to look at the financial part as well. If we were to continue, we have umpires, uniforms, hats, maintenance, insurance, etc. to pay for. With the loss of our only fundraiser that generates approximately $10,000 and no sponsorships from businesses around the valley, this would put our league in a financial hardship.
The Board of Directors do want to provide the kids with some kind of baseball related activities at some point, if possible. If we can put something together for these kids, we will make every attempt to do so. Please check back frequently on Facebook, e-mail and the website for updates on getting these kids a way to play ball.
We will begin the process of refunding the registration fee. Please be patient as this will take time. We have had several parents donate the fees to the league if cancellation were to happen. We know at this time that may not be an option for you and that is ok. If you would like to go ahead and donate your registration fee to Yakima National Little League, please e-mail ynllbaseball@gmail.com and list the child's first and last name. YNLL will not roll over the registration fees into the 2021 season. The only options will be to donate or receive a refund.
We hope everyone is staying safe and healthy at this time. We look forward to seeing all of you for the 2021 season!
YNLL Board of Directors
A los Padres / Guardianes de YNLL:
Es con gran tristeza informarle que la temporada 2020 de béisbol será cancelada. Con la pequeña liga cayendo en la categoría de fase 4 de la línea de tiempo del gobernador para abrir el estado de respaldo, no estamos seguros de cuándo esta fase será lanzada oficialmente. Debido a que cada fase tiene intervalos de 3 semanas y el creciente número de casos en el condado de Yakima, el gobernador Jay Inslee podría extender cada fase más allá de 3 semanas cada uno, haciendo nuestra temporada muy incierta.
Esto no es lo que nuestros miembros de la junta querían. No queríamos renunciar. Somos la última liga que se ha mantenido en el más largo. Entendemos y queremos que estos niños tengan un lugar para ir y hacer algo, pero también tenemos que mirar la seguridad de nuestros hijos y los padres, tutores, abuelos y amigos que vienen a ver. La junta no sólo tuvo que examinar esta pandemia, sino que también tuvimos que examinar la parte financiera. Si continuamos, tenemos árbitros, uniformes, sombreros, mantenimiento, seguros, etc. para pagar. Con la pérdida de nuestra única recaudación de fondos que genera aproximadamente $10,000 y ningún patrocinio de empresas alrededor del valle, esto pondría a nuestra liga en una dificultad financiera.
La Junta Directiva quiere proporcionar a los niños algún tipo de actividades relacionadas con el béisbol en algún momento, si es posible. Si podemos hacer algo juntos para estos chicos, haremos todo lo posible para hacerlo. Por favor, revise con frecuencia en Facebook, correo electrónico y el sitio web para obtener actualizaciones sobre cómo conseguir a estos niños una manera de jugar a la pelota.
Comenzaremos el proceso de reembolso de la cuota de inscripción. Por favor, tenga paciencia, ya que esto llevará tiempo. Hemos tenido varios padres donar los honorarios a la liga si la cancelación fuera a suceder. Sabemos en este momento que puede no ser una opción para usted y que está bien. Si desea seguir adelante y donar su cuota de inscripción a Yakima National Little League, envíe un correo electrónico ynllbaseball@gmail.com y enumere el nombre y apellido del niño. YNLL no transferirá las cuotas de inscripción a la temporada 2021. Las únicas opciones serán donar o recibir un reembolso.
Esperamos que todos se mantengan seguros y saludables en este momento. ¡Esperamos verlos a todos para la temporada 2021!
Consejo de Administración de YNLL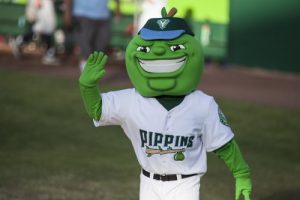 YAKIMA PIPPINS 2020 BASEBALL CAMPS!!
PLEASE CHECK WITH THE PIPPINS FIRST TO SEE IF THEY ARE STILL OFFERING THESE PROGRAMS…
YAKIMA, Wash. — The Yakima Valley Pippins will host five baseball skills camps at The Orchard next summer, a large expansion from past years, and registration fees are being reduced.
Previously, the team hosted one three-day camp in early July. In 2020, the team will hold two three-day all-skills camps — the first slated for July 7-9, and the second scheduled for Aug. 4-6. Cost is $99 per camper, down from $119 the past two years.
New in 2020 is a two-day hitting camp scheduled for June 23-24, and two, one-day all-skills camps set for June 29 and July 18.
The two-day camp costs $79 per camper, and the one-day camps cost $49 per camper.
Early-bird pricing discounts are in effect for registrations before Dec. 31: savings of $10 per camper for the two-day and three-day camps and $5 savings on registration for the one-day camp. Participants who register for three or more camps also receive a 15 percent discount.
Camps are open to boys and girls, ages 7-18. The June 29 one-day camp is specially targeted for high schools players, ages 14-18.
Led by camp director Kyle Krustangel, Pippins coaches and players will provide instruction. No previous baseball experience is necessary; camps are open to participants of all skill levels.
Each camp will run from 9 a.m. to noon.
Register for camps online at PippinsBaseballCamps.com.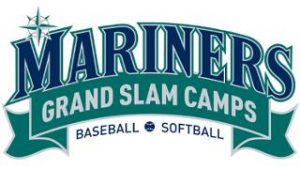 PLEASE CHECK WITH THE MARINERS FIRST TO SEE IF THE PROGRAM IS STILL BEING OFFERED…